732-605-6353
Alcohol And Drug Use Counseling Services Near Princeton
The Counseling Center provides substance use-focused counseling treatments to address both the physical and the mental side of addiction. The programs at our outpatient treatment center near Princeton give you the ability to balance continued care with your usual lifestyle. You'll attend therapy sessions conducted by our highly skilled staff to improve your mental health and coping abilities. And due to the fact that all patients are different, we individualize your care to be of the most benefit to you.
The Counseling Center Is Another Step On Praesum's Continuum Of Care
Praesum Healthcare proudly offers every level of care for substance use near Princeton. Since 2004, we have been able to provide you with services like detox, inpatient treatment, and outpatient counseling in our modern facilities. We believe that you have a better likelihood of recovery when you receive personalized treatment for your particular needs.
The Counseling Center plays its role by providing alcohol and drug outpatient services in Princeton. Individuals frequently seek our assistance following detox and other inpatient rehab programs for alcohol or drug use. We utilize different evidence-based techniques to attend to the co-occurring disorders that contribute to substance use and help you create a more fulfilling life. And unlike residential facilities, you arrange care around your employment and go home from The Counseling Center after your sessions are complete.
Find The Ideal Intensive Outpatient Program Near Princeton
Find the best path to recovery with one of our intensive outpatient programs at The Counseling Center. Our programs give you a greater perception of substance use and associated disorders, enhance your mental health, and make it easier for you to avoid a relapse. We'll first administer a psychological and medical evaluation so our empathetic personnel can find the perfect program for your needs.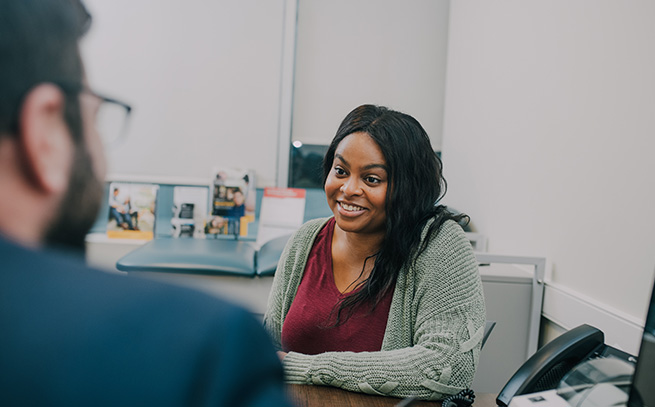 Intensive Outpatient Program
Participate in your substance use treatment while balancing your normal responsibilities with our intensive outpatient program (IOP) in Princeton. Many people transition to IOP after completing an inpatient rehab program and want to keep working towards a long-lasting recovery. Our Intensive Outpatient Program requires at least one individual therapy session and three group sessions every week.
Mental Health And Substance Use Outpatient Program
Our standard Outpatient Program at The Counseling Center utilizes a variety of techniques to treat any underlying mental health disorders and support your ongoing efforts in recovery. Most people in this program attend group therapy three times weekly and have a customized schedule for individual and family sessions.
Medication-Assisted Treatment
If cravings threaten the progress you've made, the credentialed medical staff at The Counseling Center could make a recommendation for Medication-assisted Treatment (MAT). When appropriate a doctor may prescribe proven medicine to help control cravings and allow you to refocus on recovery and living your life without alcohol or drugs.
Outpatient Therapies Near Princeton
The Counseling Center strives to present customized support at our outpatient treatment center. We conduct various forms of counseling to assist you in facing all facets of addiction and mental health.
Group Counseling: Meetings are guided by a skilled therapist and feature groups of no more than 15 people who share background with drug and alcohol recovery and co-occurring mental disorders. Group counseling helps you feel supported while avoiding the sense of guilt and desolation.
Individual Counseling: Collaborate person-to-person with an experienced counselor in a confidential place and talk about your unique difficulties without fear of judgment.
Family Counseling: Meetings incorporate your family members. A counselor is able to help your family cope with the challenge of drug and alcohol recovery, develop better communication methods, and resolve any trust issues.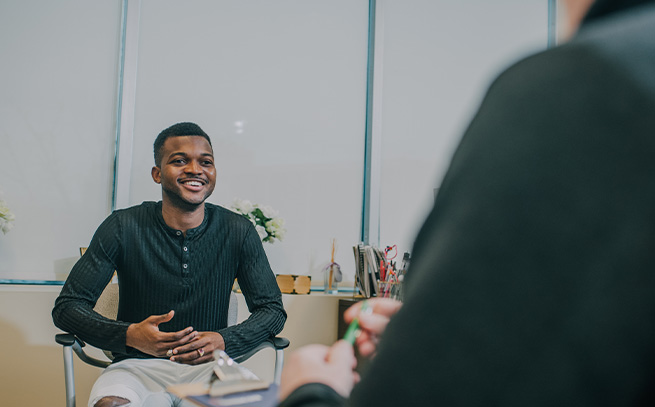 Move Toward A More Sober Life With Skilled Mental Health Treatment Near Princeton
The Counseling Center sees the unmistakable bond between drug and alcohol use and mental health. We help you pinpoint and deal with the co-occurring disorders or traumatic experiences that may play a part in alcohol and drug use and keeps you back from your recovery. We'll assist you with:
Anxiety
Depression
PTSD
ADHD
Obsessive-compulsive behaviors
Bipolar disorders
You can work on your mental health through several of The Counseling Center's therapies and treatments close to Princeton:
Cognitive behavioral therapy
Dialectical behavioral therapy
Motivational interviewing
Trauma-informed therapy
To supplement therapy, The Counseling Center offers skills classes. These sessions focus on vital life skills, like anger management, interpersonal skills, and coping methods. Our psychologists can also prescribe and administer medication for mental health.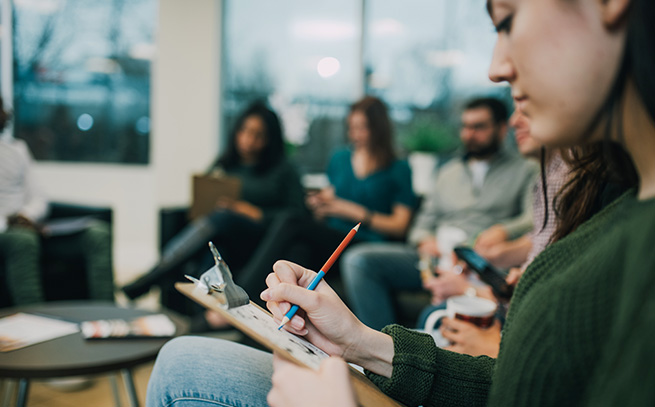 Call Today For Outpatient Substance Use Treatment Near Princeton
Treatment for substance addictions and mental disorders can take many forms, and we can help. Call 732-605-6353 or submit the form from this page for immediate help. We respond 24/7, so you can receive help now.