732-605-6353
Outpatient Substance Use Services Near Sea Bright
The Counseling Center offers therapy services for every aspect of substance use, including any co-occuring mental health disorders. Our outpatient treatment center near Sea Bright is the best place for substance use treatment while you maintain the responsibilities of your busy life. Our various types of therapy are conducted by licensed therapists who will guide you to discover coping skills while strengthening your mental wellbeing. We believe every patient is unique, which is why we shape our care to your unique needs.
The Counseling Center Is Another Step On Praesum's Continuum Of Care
Praesum Healthcare proudly offers every level of care for substance use near Sea Bright. Since 2004, we have been able to provide you with services like detox, inpatient treatment, and outpatient counseling in our modern facilities. We believe that you have a better likelihood of recovery when you receive personalized treatment for your particular needs.
A big section of the Praesum Healthcare network, The Counseling Center at Monmouth Junction supports you with substance use and mental health outpatient therapy near Sea Bright. Patients usually progress into our centers after the completion of alcohol or drug detoxification or inpatient rehab programs. We help you create a healthier life with evidence-based therapies that look at related mental health typically present with drug and alcohol use. Separating The Counseling Center from inpatient treatment, you can schedule sessions around your daily responsibilities and get to sleep in your own bed at night.
We Have The Right Outpatient Program For Your Goals
The Counseling Center's outpatient programming helps you concentrate on achieving your health goals. We have many different options, from Intensive Outpatient Programs to communication skills instruction. After you speak with our clinicians and complete a full assessment, our skilled staff will help you find the best treatments for you.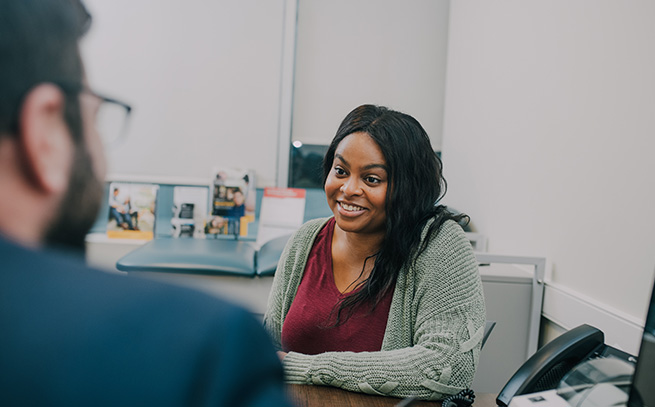 Intensive Outpatient Program
Get expert alcohol and drug use therapy and still do your work and home duties in our Intensive Outpatient Program (IOP) in Sea Bright. If you've completed inpatient rehab and want to progress in your recovery, IOP is an excellent option. Your plan may have a minimum of three group therapy sessions and one individual session.
Outpatient Programs For Substance Use And Co-occurring Disorders
We also have less structured Outpatient Programs with proven counseling treatments that concentrate on substance use or pertinent co-occurring disorders. This course of treatment normally means you attend shorter group therapy sessions three times a week and follow a personalized schedule for individual and family counseling.
Medication-Assisted Treatment
Medication-assisted treatment (MAT) uses medications to control withdrawal symptoms and cravings. If this kind of treatment is right for you, we can prescribe and help schedule the standard dose. By controlling cravings, you can focus on your sobriety near Sea Bright.
Our Outpatient Therapies Near Sea Bright
To help you progress through your recovery, The Counseling Center offers the following treatments and therapies:
Individual Counseling: Identify your triggers for alcohol or drug use and work on your mental health with a licensed therapist one-on-one.
Group Counseling: Find support from peers who are working through the same recovery stage as you. Group therapy sessions have no more than 15 people and are led by a trained therapist.
Family Counseling: Recovery from addiction involves not only you, but your loved ones. A counselor can help everyone handle the ups and downs of substance use recovery while encouraging better communication and trust.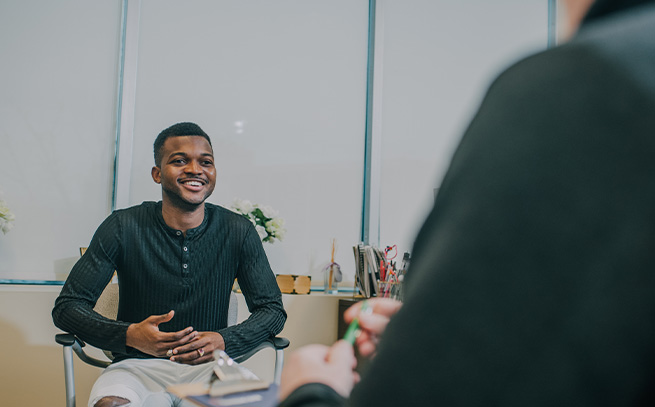 Expert Mental Health Treatment Near Sea Bright From The Counseling Center
For many people, there is a powerful link between mental health and substance use. Our accredited clinicians can help diagnose and manage the co-occurring disorders or trauma that have led to substance use. These might be things like:
Attention-deficit/hyperactivity disorder
Anxiety
Bipolar disorders
Depression
PTSD
OCD
Our clinicians tailor care to your unique requirements as an aspect of our individualized care. They employ various therapy techniques, including:
Cognitive behavioral therapy
Dialectical behavioral therapy
Trauma-informed therapy
Motivational interviewing
These different techniques are able to help you confront your mental health challenges and develop the coping skills you need to overcome addiction. In addition to therapy, our licensed psychologists can prescribe medication to treat certain disorders. We even conduct life skills classes to help you cope with daily living and foster a more content, rewarding life clear of drugs or alcohol.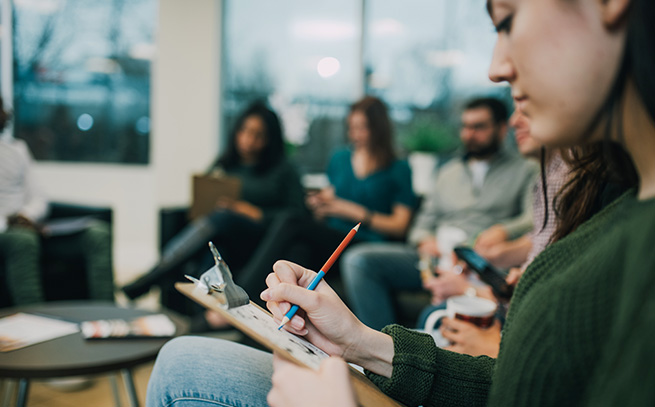 Call Today For Outpatient Substance Use Treatment Near Sea Bright
Treatment for substance addictions and mental disorders can take many forms, and we can help. Call 732-605-6353 or submit the form from this page for immediate help. We respond 24/7, so you can receive help now.