732-605-6353
Substance Use Treatment At An Outpatient Program In Monmouth Junction
Each individual travels a different trail to addiction recovery, and you deserve treatments that take into account your unique experience. At The Counseling Center at Monmouth Junction, we present several treatment programs to give you the therapy you need for addiction or mental health disorders. Within our Outpatient Program in Monmouth Junction, you'll find recovery-focused individual and group therapy that helps you stay sober while living your daily life.
Who Can Benefit From Our Outpatient Program In Monmouth Junction?
Our Outpatient Program (OP) is a substance use treatment program for Monmouth Junction area adults age 18 and older. This program supplies mental health and addiction counseling for individuals who seek ongoing support but not 24/7 inpatient assistance. A great deal of our patients have finished the detox process or inpatient recovery and want extra assistance conquering substance use.
When you call The Counseling Center at Monmouth Junction to discuss your treatment options, we will schedule a comprehensive evaluation to learn more about your medical and substance use history. Our skilled clinicians use this info to determine if OP treatment -- or an alternative treatment -- will help. Our aim is to offer individualized substance use and mental health services tailored to your circumstances and goals.
Get On With Your Life As You Attend Addiction Recovery Therapy
Different from inpatient rehab and detox centers, The Counseling Center is not a residential facility. Alternatively, you'll get therapy at set times during the day while still sleeping in your own bed. Outpatient treatments allow you to go to work each day and take care of family responsibilities while continuing with your recovery.
As part of our Outpatient Program for Monmouth Junction, we'll talk with you to design a personalized plan of treatment. This schedule gives you the opportunity to understand the past experiences that impact mental health and drug or alcohol use. Keep in mind, your custom treatment plan might change as you move forward in the Outpatient Program.
Why Get OP Treatment At The Counseling Center?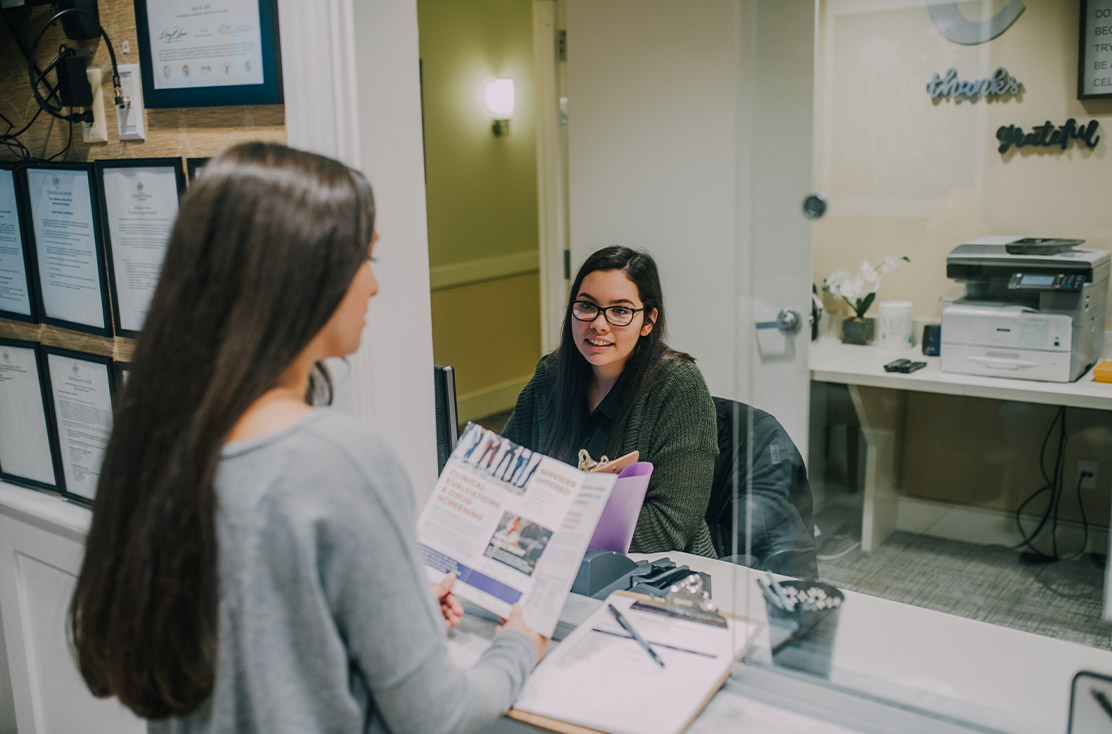 All of our therapies at The Counseling Center are planned to help you overcome substance use and address the mental health disorders that may caused it. Directed by skilled therapists, you'll have the chance to:
Continue substance use therapy while going home every day
Perform your job and care for family while improving yourself
Obtain care for both the physical and mental sides of substance use
Prevent relapse with regular support sessions and Medical-assisted Treatment (MAT)
Create a strong localized support group of peers and skilled professionals
Fight Addiction At Its Roots In Outpatient Therapy
Substance use frequently stems from core mental health disorders. To effectively treat addiction, we must also attend to these co-occurring disorders. The Counseling Center employs evidence-based therapy to give you the best addiction support possible. Our Outpatient Program is based on both individual and group therapy to allow you to enhance your mental health and prevail over drug or alcohol use|.
Our group therapy discussions are led by expert counselors and generally include a maximum of 15 individuals. In this group setting, you'll:
Talk about the challenges of addiction with peers
Explore how to enhance mental health
Hear the experiences of other attendees also in recovery
Create encouraging connections with others
Our OP in Monmouth Junction also incorporates individual therapy. Working one-on-one with a counselor in a confidential room allows you to examine your unique difficulties and explore remedies tailored to you without the sense of being judged. Our therapists use proven techniques to attend to the mental health and traumatic experiences that typically trigger drug and alcohol use and help you cultivate ways for dealing with life without the need of drugs or alcohol.
Continue Your Recovery In The Outpatient Program At The Counseling Center at Monmouth Junction
If you or someone you care about seeks care for a substance use disorder, help is available now. Call us at 732-605-6353 or submit the form on this page. You'll receive a quick response regardless of the day or time. The Counseling Center is always here for you.